Visionaries Behind the Scenes...
Tune in to five powerful voices who have experiences with the After "Life." From research, mediumship and science, to actual experience, NDE and more, hear what visionaries, authors and researchers in the field have to say...
Your Hosts
Meet Renee & Anthony
As founders of Blue Soul Earth®, Renee & Anthony are dedicated to igniting global consciousness & teach about heart-centered living. Together, they act as vessels for transformative channeling of ancient knowledge, wisdom and healing through events, workshops, YOUR SOUL'S EVOLUTION™ curriculum, Study with Spirit® courses, the Blue Soul MASTERS™ course and leading sacred retreats. They are both Reiki Solas & Holy Fire Reiki masters and incorporate sound healing, Prana Yana breath work and martial arts disciplines into their work. Renee and Anthony have led workshops, round tables and spoken at major conferences and events around the world. They are also authors of six books on spirituality, travel and consciousness.
Meet the Speakers
R. Craig Hogan, Ph.D.
R. Craig Hogan, Ph.D., is the director of the Center for Spiritual Understanding, which helps people establish and maintain ongoing relationships with loved ones who have passed from the Earth plane to the next plane of life. He co-authored Induced After-Death Communication: A New Therapy for Healing Grief and Trauma with Allan Botkin, Psy.D. and Guided Afterlife Connections: They Come to Change Lives with Rochelle Wright.
Dr. Hogan is also the author of Your Eternal Self, presenting the scientific evidence that the mind is not confined to the brain, the afterlife is a reality, people's minds are linked, and the mind affects the physical world. The book is hailed as "number one from the standpoint of offering the reader the full gamut of phenomena supporting the survival hypothesis in clear and concise language." He is on the boards of the Academy of Spiritual and Paranormal Studies, Association for Evaluation and Communication of Evidence for Survival, and the American Society for Standards in Mediumship and Psychical Investigation.
The fear of dying led Sandra Champlain on a journey to find evidence of the afterlife. 25 years later, she is the author of an international best-selling book, 'We Don't Die - A Skeptic's Discovery of Life After Death', host of 'We Don't Die Radio' and 'Shades of the Afterlife' with well over 400 combined hours of afterlife evidence.  Sandra hosts online conferences, workshops, and medium demonstrations, and is passionate about sharing the truth about the afterlife, easing the pain of grief, and helping all live powerful lives. 
After research and experience, she's realized that there's nothing to be afraid of despite being a skeptic her entire life. What she discovered, studied, tested, and confirmed through those years has brought her purpose and the desire to share it with everyone else affected by death and dying.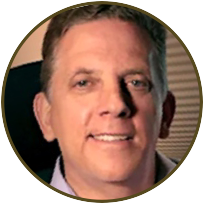 Mark Christopher Nelson is a psychic medium with clairvoyant, clairaudient, and clairsentient abilities. He hears and sees messages from friends and family who have crossed over to the other side.  
Mark originally became aware of his psychic abilities after the sudden passing of his father when he was eleven. Early in his development, Mark only received messages from both his father and grandfather. Over time, they helped him understand that he could use his abilities to help other people connect with their loved ones on the other side. 
Mark believes that we have all family, friends, and guides on the other side who can provide guidance to us in many aspects of our lives. In addition, they provide validating details about their lives and ours, to ensure sure we know "it's them." He feels that these "spirits" make it clear that they are still part of our lives, and will be there when we need them.
Ann Albers went to medical school at the University of Notre Dame to become a neurosurgeon (after her father), then switched majors and graduated with a BA in Electrical Engineering and began working in the Avionics industry. Unhappy with her work and life, she left it all behind and had an epiphany after which she studied under shamans and channels.
Today, she is a popular angel communicator, author, and spiritual instructor. She is also a traditional Reiki master and a modern mystic who delights in distilling ancient wisdom into practical, down-to-earth tools for modern living.  She has been interviewed on international radio programs and spoken at conferences among some of the foremost spiritual authors of our time.  
Since she was around two years old, Ivory LaNoue has seen and heard spirit angels. They have always been a huge part of her life. She says that she cannot remember a time when she wasn't picking up information psychically.  This is a skill she hid for years, trying to be "normal".  After a spiritual awakening in 1984, there was no going back.
As an empath, she feels sensations in her body related to people's health, or what led to the death of someone else.  She picks up emotions about people's past and present. She is also a natural healing facilitator.  For over 20 years, she has been mentoring students; developing their spiritual gifts to the highest possible level.  
The After "Life" Series...
Interviews with Mediums, Researchers, Authors & Visionaries
1

Voices from the After "Life"

A Blue Soul Chat with Dr R Craig Hogan

A Blue Soul Chat with Medium Ivory La Noue

A Blue Soul Chat with Author Sandra Champlain

A Blue Soul Chat with Medium Mark Christopher Nelson

A Blue Soul Chat with Teacher & Angel Communicator Ann Albers